BOOK YOUR EVENT NOW!!
Let us serve you for your next camp or retreat!                                                                                                                                                Call us at 601-536-9012
SUMMER STAFF 2020 – APPLY NOW!!
Are you looking for a dynamic and exciting summer experience? Consider joining the Timber Creek Team. We are now accepting applications for current college students or qualified students who will graduate High School in May. Check out our Summer 2020 tab on this website or download an application here: Summer Staff Application 2020
Mail to: Timber Creek Summer Staff – 8113 Morton Marathon Rd. – Pulaski, MS 39152
WHAT A SUMMER!!!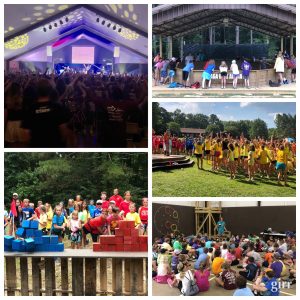 14 Cycles of Camp – 11 with Centrikid
4000+ Campers
140+ Churches
150+ First Time Commitments to Christ
Countless conversations and next step decisions of Faith
Watching God change lives is the greatest blessing for us at Timber Creek!! Our hearts are overflowing with His goodness and faithfulness! We have a "front row seat" to see lives and hearts changed!!! The summer may be finished but God's work continues in thousands of lives!!! Praise God!!!
NEW AT TIMBER CREEK!!

Timber Creek is always looking for new ways for you to experience a ONE-OF-A-KIND camp and retreat experience!! This year we have added a new COVERED GaGa ball arena, 2 unique areas we call "THE SWINGS" for you to hang out and enjoy camp life, a New Obstacle Course element called the "ELEVATED TUNNEL", and a new Corn Hole area for some fun competition!! SEE YOU SOON!! CREEKINIT!!!

BREAKTHRU 2019!!!
Celebrating 41 years of student ministry, BreakThru 2019 was truly amazing!! 900 students and leaders from the Southeast made their way to Timber Creek Camp December 30-January 2 and January 18-21. The theme TRUE NORTH challenged both middle school and high school students with the timeless truth of the gospel. Over 80 teenagers committed their lives to Christ for the FIRST TIME!!! Hundreds of others committed to following Christ as their TRUE NORTH. This retreat combines Spirit filled worship, inspired messages, small group discussion, crazy recreation, and one-of-a-kind late nights for a retreat like no other!!! These students are going to change the world for Christ!! See you at BreakThru 2020!!!

SUMMER STAFF APPLICATIONS for 2019    

OPEN OCTOBER 29th!!!!
Always wanted to work at a Christian camp for the summer? Would you like to have the senior camp staff mentor you spiritually while serving groups at camp? If so,  TIMBER CREEK is the place for you!! Our desire is to serve children, youth, and adults with an unmatched degree of excellence, and at the same time pour into YOU.  It is guaranteed to be a time that will change your life!
If you are interested in working at Timber Creek in 2019, we will be opening our application process OCTOBER 29. Each year we hire up to 6 girls and 6 guys to spend the summer at Timber Creek serving, working, and building community. We would love to talk with you about becoming a part of our family.
Call us at: 601-536-9012 or 601-536-2125. Applications are open for any college student who has completed their freshman year of college. 
Summer 2018 was Epic!!!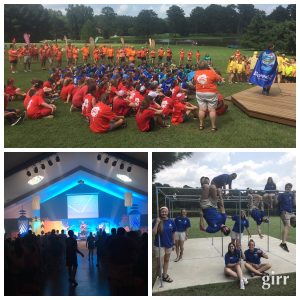 11 weeks!
13 cycles of camp! (11 of Centrikid)
Over 150 churches reached!
More than 4,000 campers and adults hearing the gospel!
More than 40,000 plates of food served with love!
112 First time decisions and many hundreds more taking next steps In their relationship with Christ!
Lori Lynne and I are feeling blessed and giving thanks for an incredible summer!!! Our Timber Creek Staff was simply amazing! They served with great love and humility every day of camp. Their investment in others will ripple in eternity. They truly lived a crazy love this summer leading adventure, building community, connecting with kids, supporting each other and countless behind the scenes service. We love each one: John-Bailey, Landen, Sarah, Kendall, Thomas, Madelyn, Mikayla, Daniel, Katelyn, Molly. To the CK staff: your tireless energy and passion for kids opened doors for them to respond to the gospel. You lived and loved them toward Christ. You honored God with your lives each day! It was an EPIC summer!
God is moving at Timber Creek!!!!
Summer is in full swing and God is doing amazing things here at Timber Creek Camp!! It is a blessing to serve so many campers and adults!! So far over 2,000 kids and adult leaders have discovered God's blueprint for their life! Lives are being changed!! #creekinit #summer2018 #TCCK3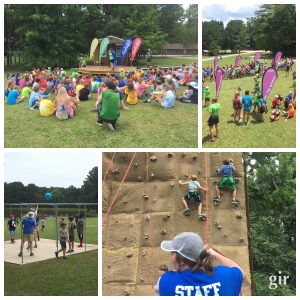 SUMMER IS HERE!!!
CHECK OUT THE NEW THINGS AT TIMBER CREEK THIS SUMMER!!!
WE HAVE ADDED A 34′ INDOOR CLIMBING WALL, A SECOND GAGA BALL ARENA,
AND A GAME CALLED  RINGS IN OUR TIN TOP RECREATION GYM.
SEE YOU AT CAMP!!!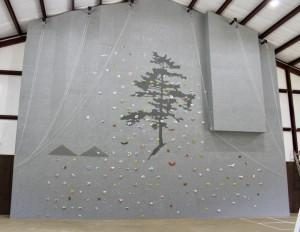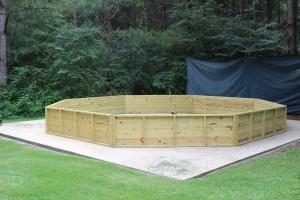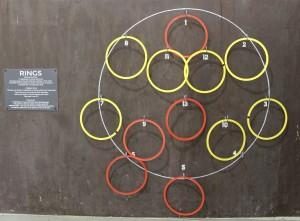 BREAKTHRU 2018!!! 40 Years of Student Retreats!!!

New Frisbee Golf!!!
Timber Creek has upgraded our frisbee golf course to a first class playing experience. With new tee signs and baskets we offer 18 challenging holes that cover some of the most beautiful parts of the camp property. What if you don't have a disc? No problem! Just stop by our camp store and pick out a disc. All we ask is a $10.00 deposit that you will get back when you turn in your disc after playing the course. Hope to see you on our course soon!!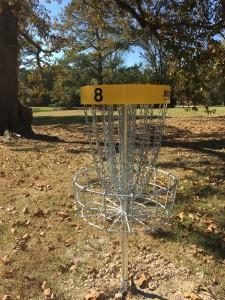 A Glimpse of Timber Creek
Check out our new video to get a glimpse of life at Timber Creek Camp. Our passion is to reach others for Christ through camp and retreat ministry. Let us know how we can serve you!!! 601-536-9012
Book Your Fall Retreat Soon!!!
Timber Creek is excited about all the groups who are making this their camp home for 2018.
We are currently filling dates in the fall and don't want you to miss out on a weekend or week for your next event. Whether it's children, youth, adult, families, or something else we would love to serve you. Give us a call at 601-536-9012
Timber Creek Instagram
In today's society, social media plays a major role in communication. This is why Timber Creek Camp posts regularly on Instagram and Facebook. We do not want you to just read what is going on when your groups are away at Timber Creek, but now you will be able to get a picture of activities, worship, and anything else they may be involved in at camp.
If you would like to follow Timber Creek on Instagram just search for timbercreekcamp. We also are on Twitter and Facebook, just search Timber Creek Camp on there as well. We hope you will enjoy being able to catch a glimpse of what goes on at Timber Creek.
Donors: We Thank You
To our many donors who have supported the mission of this camp and ministry over the years, we say thank you. Your support has allowed Timber Creek Camp to reach approximately 7,000 people per year with the saving message of Jesus Christ! What a blessing you have been. Would you like to join our growing list of supporters? Contact us at 601.536.2130 or 601-536-9012