COVID-19 Summer Update

 We are heartbroken over not holding Centrikid camps this summer season. Each camp and church group will be greatly missed!! So heads up… Don't forget to sign up for
Centrikid 2021

so we can see you next year!!!
Timber Creek Camp has been praying for ways to offer summer activities since the Covid-19 outbreak. We are pleased to announce that we are offering

some summer dates

for Church or Ministry groups to hold an event at Timber Creek. Dates are limited and the demand has been very high, so if you are interested in bringing your group to Timber Creek please call 601-536-9012. We will discuss options and walk through all our new safety protocols. Our desire is to be a place of refuge and renewal during this difficult season of life. God is "able to do immeasurably more than we can ask or imagine."
On behalf of our entire staff, thank you for your support. We continue to pray for healing and restoration for our nation. Please pray for us as we navigate these new waters in the next few months. If you would like to support Timber Creek financially you can give through
Venmo (@timbercreekcamp)

or

PayPal (PayPal.me/timbercreekcamp).

You can also mail a donation to 8113 Morton Marathon Rd. Pulaski, MS 39152.
May God bless you and your family!!!
David Cooke – Executive Director
BOOK YOUR EVENT NOW!!
Let us serve you for your next camp or retreat!                                                                                                                                                Call us at 601-536-9012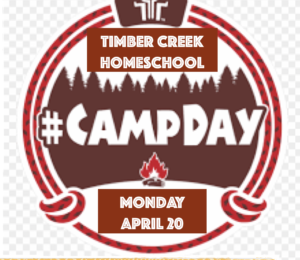 POSTPONED UNTIL SEPTEMBER 2020!

Due to the current Covid-19 crisis the HomeSchool Camp day will be rescheduled for late September. More information will be posted here and our our social media platforms in the next few months. Our prayers are with all affected by this virus, and we trust in God's faithfulness and provision.
BREAKTHRU 2020!!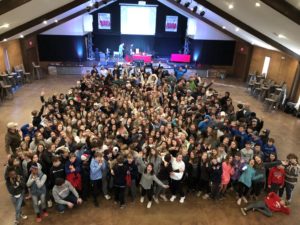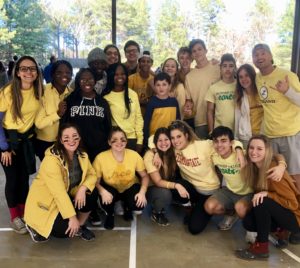 Dynamic outdoor recreation, "Late Night's", phenomenal worship, and riveting speakers and teachers all make up the essence of the BreakThru Student Retreats.
We saw an unbelievable response in small group times at BreakThru 2020.  Each day at BreakThru students met with their Small Group leader to discuss what they were learning and how God was speaking to them personally. In those unique moments we saw God doing "immeasurably more than we could ask or imagine". Students surrendered their lives to Christ, opened up about the struggles and difficulties of growing up in today's culture, and found their answers in the life giving hope of Jesus Christ. Watching students discover a passion for Jesus is absolutely amazing. We are committed to reaching this generation for Christ!!!
SUMMER STAFF 2020
Are you looking for a dynamic and exciting summer experience? Consider joining the Timber Creek Team. We are now accepting applications for current college students or qualified students who will graduate High School in May. Check out our Summer 2020 tab on this website or download an application here: Summer Staff Application 2020
Mail to: Timber Creek Summer Staff – 8113 Morton Marathon Rd. – Pulaski, MS 39152
SUMMER 2019!!!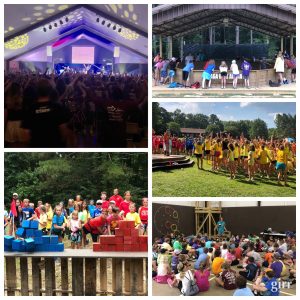 14 Cycles of Camp – 11 with Centrikid
4000+ Campers
140+ Churches
150+ First Time Commitments to Christ
Countless conversations and next step decisions of Faith
Watching God change lives is the greatest blessing for us at Timber Creek!! Our hearts are overflowing with His goodness and faithfulness! We have a "front row seat" to see lives and hearts changed!!! The summer may be finished but God's work continues in thousands of lives!!! Praise God!!!
NEW AT  TIMBER CREEK!!

Timber Creek is always looking for new ways for you to experience a

ONE-OF-A-KIND

camp and retreat experience!! This year we have added a new

COVERED

GaGa ball arena, 2 unique areas we call

"THE SWINGS"

for you to hang out and enjoy camp life, a New Obstacle Course element called the

"ELEVATED TUNNEL"

, and a new Corn Hole area for some fun competition!! SEE YOU SOON!!

CREEKINIT!!!
ENJOY OUR HUGE
RECREATION CENTER!!!
 Frisbee Golf!!!
Timber Creek has upgraded our frisbee golf course to a first class playing experience. With new tee signs and baskets we offer 18 challenging holes that cover some of the most beautiful parts of the camp property. What if you don't have a disc? No problem! Just stop by our camp store and pick out a disc. All we ask is a $10.00 deposit that you will get back when you turn in your disc after playing the course. Hope to see you on our course soon!!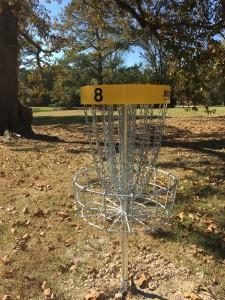 A Glimpse of Timber Creek
Check out our new video to get a glimpse of life at Timber Creek Camp. Our passion is to reach others for Christ through camp and retreat ministry. Let us know how we can serve you!!! 601-536-9012
Timber Creek Instagram
In today's society, social media plays a major role in communication. This is why Timber Creek Camp posts regularly on Instagram and Facebook. We do not want you to just read what is going on when your groups are away at Timber Creek, but now you will be able to get a picture of activities, worship, and anything else they may be involved in at camp.
If you would like to follow Timber Creek on Instagram just search for timbercreekcamp. We also are on Twitter and Facebook, just search Timber Creek Camp on there as well. We hope you will enjoy being able to catch a glimpse of what goes on at Timber Creek.
Donors: We Thank You
To our many donors who have supported the mission of this camp and ministry over the years, we say thank you. Your support has allowed Timber Creek Camp to reach approximately 7,000 people per year with the saving message of Jesus Christ! What a blessing you have been. Would you like to join our growing list of supporters? Contact us at 601.536.2130 or 601-536-9012