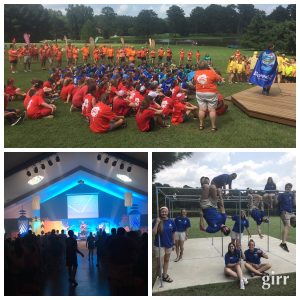 BOOK TIMBER CREEK NOW – CALL 601-536-9012
Timber Creek Camp offers an exciting and dynamic camp and retreat facility to meet your needs. Youth groups, children's camps, men's and women's retreats, church staff,   church events, business meetings, corporate retreats, conferences and many more have found a home at Timber Creek Camp. Timber Creek is a place where we God changing lives for the Kingdom!!
Whether a student, a family, a minister, or anyone else for that matter, you are invited to come out and experience God in this place. Regardless of the size of your group, our desire is to serve you as the hands and feet of Christ. Give us a call and book your next event with us!!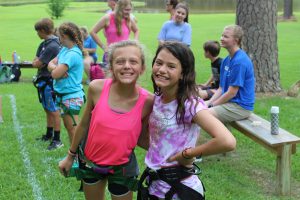 What does Timber Creek have to offer? You'll find a wide array of recreational activities for fun, relaxation, or challenge at Timber Creek! Below is a list of just a few!
Basketball
Four square
Hiking trails
Tetherball
Canoeing
Volleyball
32 foot climbing wall (staffed by Timber Creek)
34 foot Indoor climbing wall (staffed by Timber Creek)
Swimming in our HUGE pool
Adventure games (facilitated by Timber Creek staff)
Archery (facilitated by Timber Creek staff)
Nine square in the air
Billiards
Ping pong
Frisbee golf – 18 holes
Campfires
New Human Foosball Court
Two Octoball/Gaga Ball Arenas
Obstacle Course (facilitated by Timber Creek Staff)
New Indoor/Outdoor Activity Center – 11,000 Sq. ft. with full court basketball
Are you ready for a dynamic low ropes course adventure! Experienced leaders will offer 15 elements to challenge, teach, and encourage you in exciting new ways. If you are looking for a time of challenge and growth, this is the place for you!
Outdoor Programming: Timber Creek is now offering new and exciting outdoor programming in 2018-2019!! 2 Climbing walls (Indoor and Outdoor), Obstacle Course,  Outpost, Trash Can Chaos, Challenge Course Elements, Human Foosball….Interested??? Please call us so we can set this up for you.
Timber Creek also offers two athletic fields and one full-sized football field. In 2017 we added an 11,000 sq. ft. Indoor/Outdoor gym. These areas allow for activities of all kinds rain or shine!
Rates listed are for 2018 only and are shown per person*
Lodging & Food
* 1 Day-1 Night (3 meals) $58.00 (Also includes meeting space, Sound/AV, Access to all fields and Equipment, coffee service, and more)
* Prices are determined based on group's schedule. Call for a quote on number of nights and meals needed. 601-536-9012
We can accommodate most any schedule!
Please contact our offices to receive a quote for your event (601) 536-9012.
*Rates subject to change without notice
General Information
* Guarantee due with application request
* Guarantee and application form confirm your reservation
* Food Service numbers are required 10 days in advance of your retreat
* Linens, pillows, towels, etc. are not provided
* Meeting rooms are assigned according to group size and needs
* Cancellation within 30 days of the retreat will result in forfeiture of your guarantee plus 75% of the total retreat cost
* Children age 3 and younger are free
Day Use
Looking to get away for just the day? Timber Creek Camp is open for day use! Pricing is designed to give you a big camp experience at very little cost. Timber creek will determine your price based on your activities. So go ahead, see how much camp you can squeeze into one day!
Activities Priced per person: Day Use
| | |
| --- | --- |
| Day Use | $10.00 |
| Day Use + Meal (provided by TC) | $18.00 |
| Day Use + Ropes Course(Min. 12) + Meal | $26.00 |
| Day Use + Adventure Game(Min 30) + Meal | $24.00 |
| Day Use + Pool Use + Meal | $18.00 |
Meals with day use: Sandwich, chips, drinks, and cookie
The minimum number is based off of requirements for the selected activity.
Meeting Space priced per group for Day Use:
| | |
| --- | --- |
| Meeting Space – Small | $125.00 |
| Meeting Space – Large | $225.00 |
| Chapel Rental Fee | $350.00 |