MISSION:
Timber Creek Camp uses camp and retreat experiences to encourage people to RECEIVE Christ by faith, RESPOND to His call on their lives, and RENEW their passion for making disciples.
STAFF:
David  & Lori-Lynne Cooke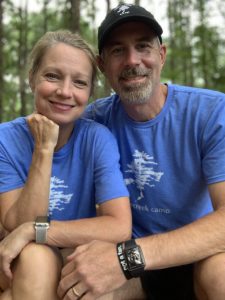 David is the Executive Director of BreakThru Ministries and Founder of Timber Creek Camp. Following God's call in 1999, he became the first Director in BreakThru's history which included the construction and opening of Timber Creek Camp in 2004. With over 30 years of ministry and retreat experience, David oversees the vision and direction of BreakThru Ministries and Timber Creek Camp as well as guiding leadership teams in all ministry areas.
Lori-Lynne is the Guest and Hosting Coordinator for Timber Creek Camp. Her passion for Christ, love for people, and joyful spirit help create a welcoming environment for all that enter our camp gates. She is a master organizer and enjoys helping others set up and plan their retreat with us. David and Lori-Lynne are truly life and ministry partners.
David and Lori-Lynne have been married for 30 years and live at Timber Creek. They have 3 sons: William, John-Bailey,and Nathan.
Greg Taylor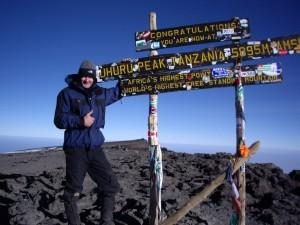 Greg is the Camp Director at Timber Creek Camp as of June 2014. Greg brings unique gifts and abilities to the ministry including decades of students ministry experience, extensive outdoor programming expertise, 5 years as a high school teacher, carpentry skills, and experience as a contractor. Greg runs the Adventure Program at Timber Creek which includes team building and all adventure elements. Most importantly Greg is passionate about Christ and making him known through the camp and retreat experience. BreakThru is blessed to have Greg as part of the family!!
Linn McKie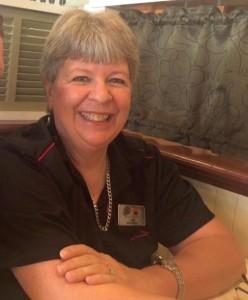 Linn is our Food Service Manager. With decades of food industry experience, Linn is one of the best in the region. Her attention to food quality and outstanding service makes it a big part of the ministry at Timber Creek. Linn truly understands that a guests time in the dining hall impacts their overall camp experience. From menu planning to handling food allergies, Linn does it all with love and a servants heart. We promise you won't feel like it's "camp food".
Roxie Sumrall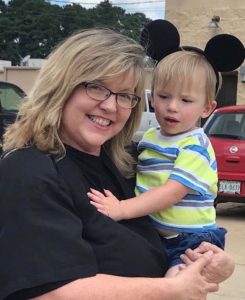 Roxie is our Administrative Assistant. She is absolutely crucial to the life and ministry of BreakThru and Timber Creek Camp. Serving in this role for close to 10 years, Roxie handles everything from accounting to camp logistics. Even more than her skills as an administrator, Roxie is a prayer warrior. She lifts up each group and event held at Timber Creek in diligent prayer. Timber Creek is blessed to have Roxie as part of our team!
Austin Foreman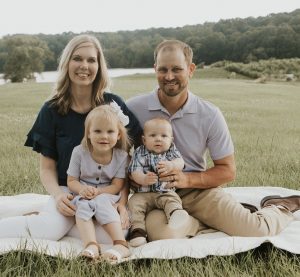 Austin is our full time  Land and Facilities Manager!!! Austin has been involved in many projects at Timber Creek over the years, and now his gifts and abilities will be a huge asset year round. He keeps the camp looking beautiful and handles all landscaping and property projects. Austin helps Timber Creek look second to none! Austin is married to Jennifer, they have a daughter named Ansley and a son Eli.
Jesse Vaughn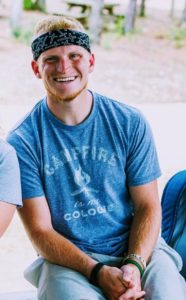 As of May 1, we welcome Jesse Vaughn to our full-time staff at Timber Creek!! He will serve as our Program Director. Jesse is no stranger to Timber Creek. In fact, he spent 5 years as a vital part of our summer staff!! After those 5 summers, Jesse worked on staff at a large camp in Texas for over a year. Returning to Mississippi he has spent the last 2 years working as a youth pastor in Lake, MS.
We feel like Jesse is returning home!!! He is gifted in many areas and will be heavily involved in our summer program and summer staff recruitment, overseeing our guest groups and hosting, helping with our BreakThru retreat, and many other camp activities. Welcome Jesse!!!!
Board of Directors:
1. Larry Collins- President
2. Tommy Artmann
3. Bill Cooke
4. John Goolsby
5. Jeff Christie
6. Patty Christie
7. William Foushee
8. Norman Ford
9. Kevin Humphries
10. Glynn Ingram
11. Cindy Reynolds
12. Kevin Reynolds
13. Scot Slay
14. Greg Sykes
15. Welissa Rader
16. Patty Reynolds
17. Kathy Morgan
18. Brad Ingram
19. Randy Reynolds
Advisory:
1. Mark Yoder
2. Randy James
14. Dave Marshall